A Local Fave for

Seafood & Steaks

An elegant dining room for fresh California fare, The Nautical Cowboy features exceptional food where there is truly something for everyone. Featuring red oak fired pizzas and BBQ, savory pastas, classic
steaks, grilled seafood, and fresh raw bar items: Upscale variety at your service.
 
Happenings
Daily Happy Hour
4pm-6pm - $2 off appetizers and drinks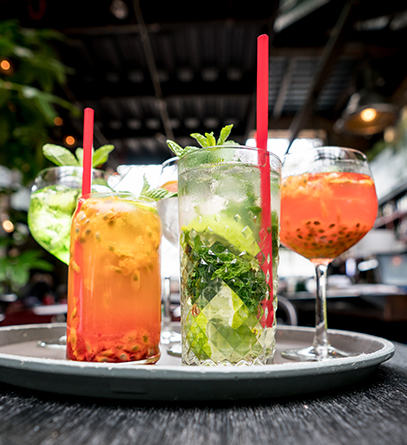 Amazing food! We are staying at the hotel and decided to come here for dinner after we noticed the meat slow grilling when we cheeked in.The waitress was outstanding. She was prompt and her customer service was on point.The food was delicious we ordered the prime rib, pork ribs, bacon wrapped dates, beet salad and oysters. All amazing!! Would highly recommend if you are in the area!
Rachel P
Hidden gem. The atmosphere is nice but the real star is the food. The
grilled trout was cooked perfectly. The flavor was great and the
charred veggies were a nice surprise. The seafood pasta was also
really good, excellent scallops. Lastly, we ordered the oysters with
the apple mignonette. Spectacular! Will definitely be back. Yum!
Ken T
Our server Mike was very friendly and made some great recommendations for appetizers. Our entrees came out shortly after, which were truly fantastic—I had the ribeye and my wife had the roasted chicken. This is definitely the best restaurant we've been to in Atascadero, and we live here!
Mark W.
I attended their "soft opening" with some friends after a recent Wine & Art event in town, and the food was absolutely phenomenal. Everything tasted great and we left feeling like we'd had a terrific meal. The staff was all very kind, friendly and fun; I think this place is going to absolutely shine.
SLO G.