An Uncorked
Wine Country Experience IN Atascadero's City Center
Wine, Dine & Unwind at

The Carlton Hotel

Welcome to The Carlton, an iconic hotel in the charming city of Atascadero. Located midway between San Francisco and Los Angeles, our historic boutique hotel is ideally situated for exploring the famed wine regions of Edna Valley and Paso Robles and the rich coastal communities of Pismo Beach and beyond.
Enjoy the Benefits of Booking Direct
Complimentary
Wi-Fi
Complimentary Parking
Save More on Longer Stays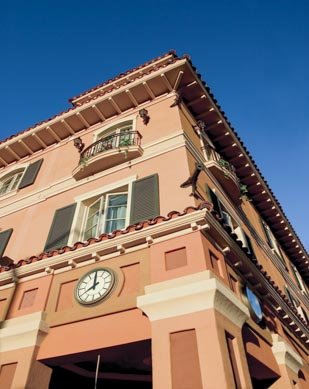 Three ways we'll
win you over Nature
From the monarch butterfly migration to the Elephant Seal Rookery to the protected Carrizo Plains, there's plenty to explore outdoors.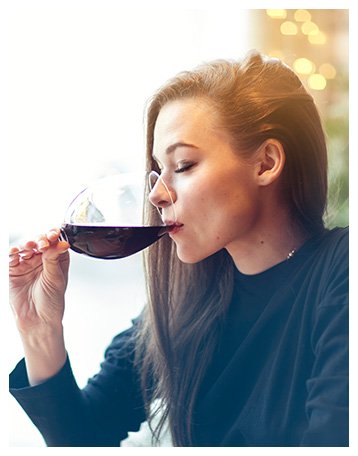 Three ways we'll
win you over Wine
With over 300 wineries and breweries to choose from, our Central California hotel puts you in the heart of wine country's top tasting rooms and tours.
Three ways we'll
win you over History
A landmark clock tower, a rooftop neon sign, and our elegant interiors (designed by local craftsman) have been setting us apart since 1928.
You'll want to stay here!
The Carlton is a sight to see! I had no idea just how nice the hotel was until I stepped into the lobby. The rooms are elegant and spacious. Staff was friendly. Just a wonderful place to stay.
- KatherineC
Now this is a hotel!!!!
If you are anywhere near San Luis Obispo, Paso Robles, or Atascadero, stay at this hotel. Just like a glamorous movie set, everything says "we want to make your stay memorable." The rooms are spacious and well-furnished with a charming California art collection.
- Gotta-Go-There-2
Stay at this Hotel
This is one of the nicest small town, historic type hotels I have had the pleasure of staying in. It is also very fairly priced and the bakery next door is to die for! My husband and I wanted to move in!
- RavenShasta
Elegant Atascadero

Accommodations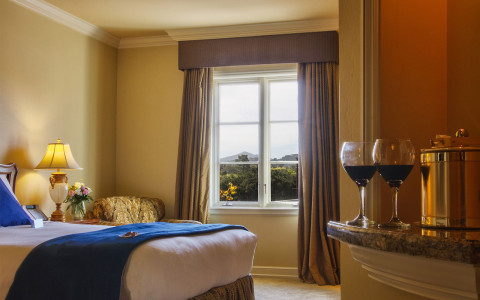 Classic King
1 King Bed | Sleeps 2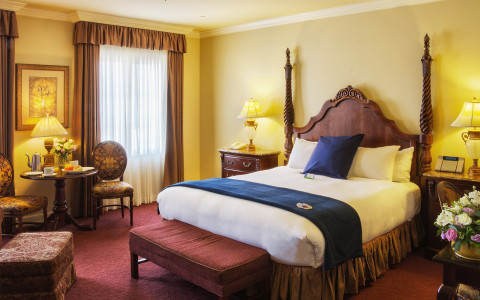 Vintage King
1 King Bed | Sleeps 2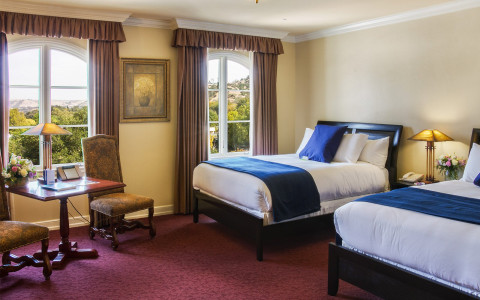 Vintage Double Queen
2 Queen Beds | Sleeps 4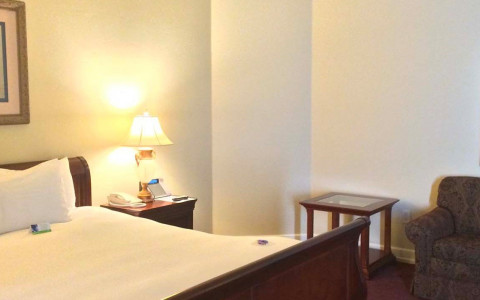 Vintage King Deluxe
1 King Bed | Sleeps 2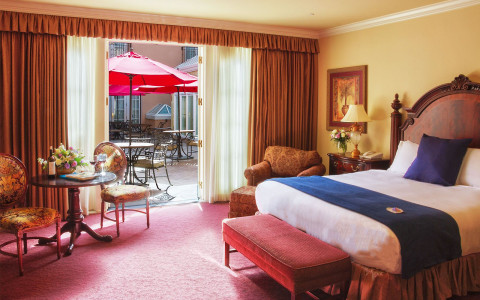 Courtyard Patio Rooms
1 King Bed or 2 Queen Beds | Sleeps 2-4
Courtyard Balcony Rooms
1 King Bed or 2 Queen Beds | Sleeps 2-4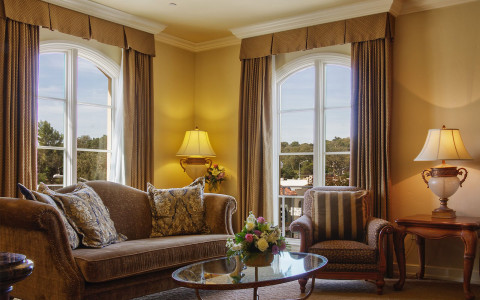 The Carlton Suites
1 King Bed | Sleeps 2
Take a Look

Inside the Carlton
Sign Up
to Receive
Exclusive Offers